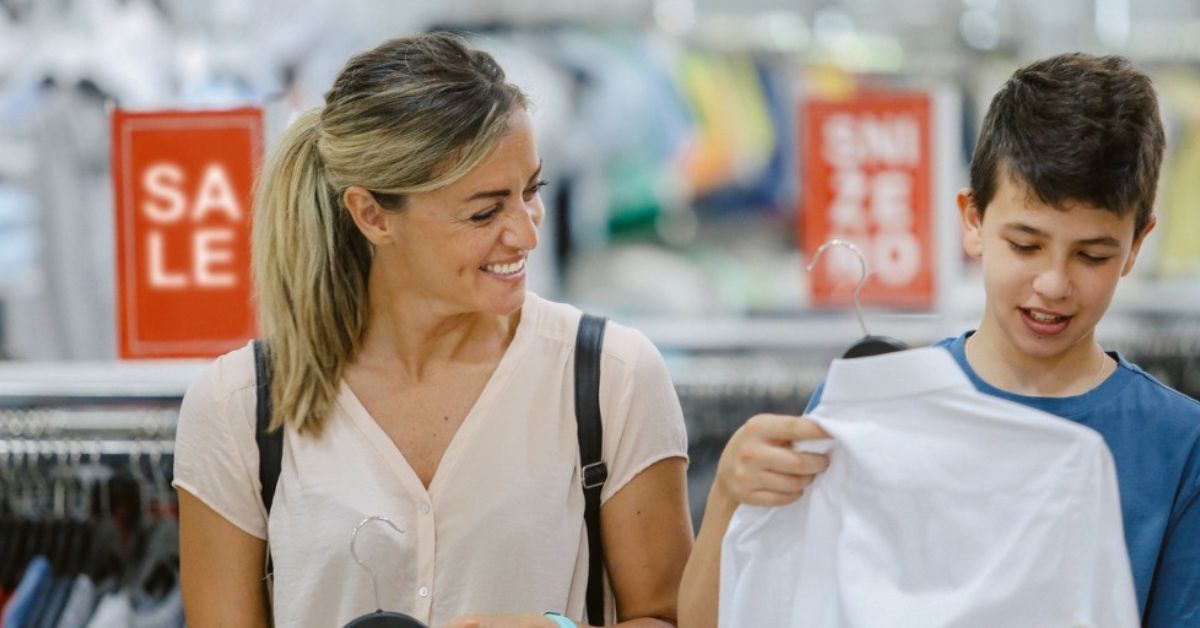 Back-to-school savings tips
Monday 1 August 2022
| Reading Time: 4 minutes
As summer comes to a close and a new school semester is just around the corner, you likely have back-to-shopping on your mind if you're a parent. With a long list of needed supplies and fall wardrobe essentials, the cost of these items can quickly cut into your budget without proper planning. Here are some useful tips for saving money on school supplies as you kick off a new school year.
When do school supplies go on sale?
While school might be the last thing your family is thinking about in the summertime, July and August are one of the best times to save money on school supplies. Big box chains and craft stores often advertise sales in their email newsletters, in-store ads, or in local papers. If you can wait until after the initial rush, you can also find good deals in later September as stores try to clear out inventory. This can be a great opportunity to stock up on common staples used every year like pencils, paper, and notebooks.
How can I save money buying school supplies?
There are several ways to make back-to-school shopping more budget-friendly:
Shop at your local dollar store
There are deals aplenty at your local dollar store! You'll find a wide range of common school supplies at half the cost of big-box stores and can fill up on post-it notes, Kleenex, pencils, notebooks, and index cards. Plus, you'll be able to stock up on extras to refill supplies as needed or save for the following school year.
Avoid name brands
Many retail stores sell their own generic brand items where you can get the same quality clothing and school supplies for a lower cost. Since young kids grow and wear out clothes quickly, inexpensive alternatives to brand-name clothes often make more financial sense.
Buy in bulk
Finding school supplies in larger bundles can often be more cost-effective, especially if your family has multiple school-age children. Wholesale warehouses regularly sell bulk packages of paper, pens, and other supplies, and many online retailers offer large packs of supplies as well. If items are on sale, it can be beneficial to stock up now to prepare for your child's future needs.
When should I buy back-to-school clothes?
Just like pencils and notebooks, purchasing clothes for the new school year will likely be on your shopping list. If you have more than one child in your household, trying to restock multiple wardrobes can quickly add up. To help your dollar go a little further, check out the clothing department at the same time you browse school supplies in July and August, since many times these sales coincide. Also, look for ads in your local paper where smaller boutiques and businesses may be running sales. Your state may also offer tax-free holidays, where for some time you do not have to pay sales tax on clothing or footwear that costs less than $100.
How to plan to save more money on school supplies
Using the same budget skills you apply to other areas of your financial life can be helpful when you head out for school shopping. Becoming proactive throughout the year by setting aside money for the back-to-school season can help spread out the cost. Keep track of how much you typically spend on school supplies so you can set aside this amount every year. Once you have this total, divide the number by 12 and transfer this amount into your savings account every month. By doing so, you can have funds set aside to help reduce a lot of the financial stress that can go along with back-to-school shopping. By shopping for deals and planning, you can keep your budget intact and send your kids with everything they need to head back to school.
---
B1-NA-8-22