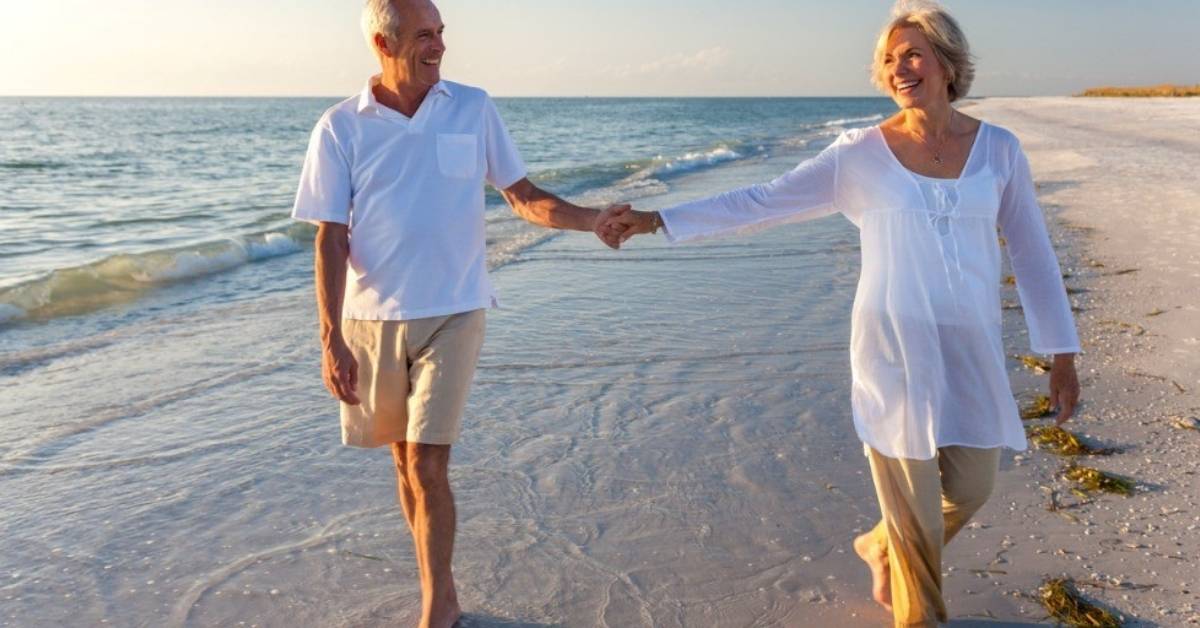 Tips for planning your vacation on a budget
Monday 23 May 2022
| Reading Time: 5 minutes
Going on vacation can be expensive, especially if you're on a tight budget. But with some planning and calculations, you can have an exciting and fun experience without draining your bank account. Here's how.
Determine expenses and budget for them
Everyone's vacation preferences will be different based on where they're traveling to and how they're getting there, but there are a few universal things to consider when building your vacation budget:
Transportation costs
If you're traveling by car you'll need to account for a gas budget and potential parking fees. If you're traveling by plane you'll need to account for airfares, luggage fees, and potential airport parking fees or taxi rides to and from the airport. You can find the cheapest way to travel by using a fly or drive calculator like travelmath.com, which can help you measure travel distance and time, and help keep your budget under control with travel cost tools.
Destination transit
If you are looking to visit a variety of places at your vacation destination, you may be able to use public transportation. You'll spend less money than a rental car, but be sure to research the transit system so you know how you'll get around. Another option is to take cabs or use Lyft to get around. Those costs can add up quickly, however, so do a bit of legwork to see what the average fees might be to be transported around.
Rental car costs
If you are traveling somewhere where you'll need a car, be sure to also factor in the cost to rent a vehicle, as well as gas costs. It's also important to check your car insurance and see whether or not it extends to rental cars. If you don't own a car or your insurance doesn't cover rentals, you may need to pay for insurance that will cover you when you drive the rental.
Pet care costs
If you have some furry friends at home and don't have a family member or friend who can check in on them, be sure to factor in the cost to have a sitter stay at your place or drop in each day. You may also choose to kennel your pet while you're away.
Food and drink costs
Whether you decide to eat out every night or stay in and cook, you'll need to account for the price of going out to eat or going to the grocery store to cook your meals. If you decide to go out for drinks during your stay, you'll need to account for the cost of that as well.
Lodging costs
Whatever accommodations you decide to stay in, you'll have to account for the cost to stay at your choice of hotel, resort, or AirBNB, plus tips and any associated fees for parking.
Entertainment costs
Unless you're staying in an all-inclusive resort, there will likely be a cost associated with activities you decide to do during your vacation. Make sure to factor in the cost of museum visits, amusement parks, concerts, souvenir shopping, and more.
Research vacation savings accounts
A vacation savings account is a separate account specifically dedicated to your vacation travel plans. It allows you to set aside money months in advance to help you build funds for the big trip. Everyone's vacation fund will be different and how you accumulate money depends on how much you put into the fund. Once you open an account where to save for your vacation, figure out how much money you need to save up in your fund each week or month, and how long it might take you to reach that goal. A separate vacation savings account has a few great benefits:
1. Having a separate account will help prevent you from spending that money on something else because it's not in your main account for paying bills and making purchases.
2. It helps you accumulate money stress-free because you are saving a set amount each week or month, instead of having to pay for a vacation all at once.
3. It allows you to automate payments straight from your paycheck, making it an ideal, hassle-free saving spot. You won't have to remember to add money to it every paycheck.
Prepare for the unexpected
Whenever you go on a vacation, it's a good idea to have some extra money saved in your budget for unanticipated situations. Anything can happen on a trip, from the airline losing your bag, to your hotel making a mistake and misplacing your reservation, to suffering an injury. Having additional money in your budget as a cushion will allow you to deal with these potential situations and any costs associated with them.
---
Lyft and AirBNB are independent companies not affiliated with North American Company for Life and Health Insurance®.
B4-NA-5-22