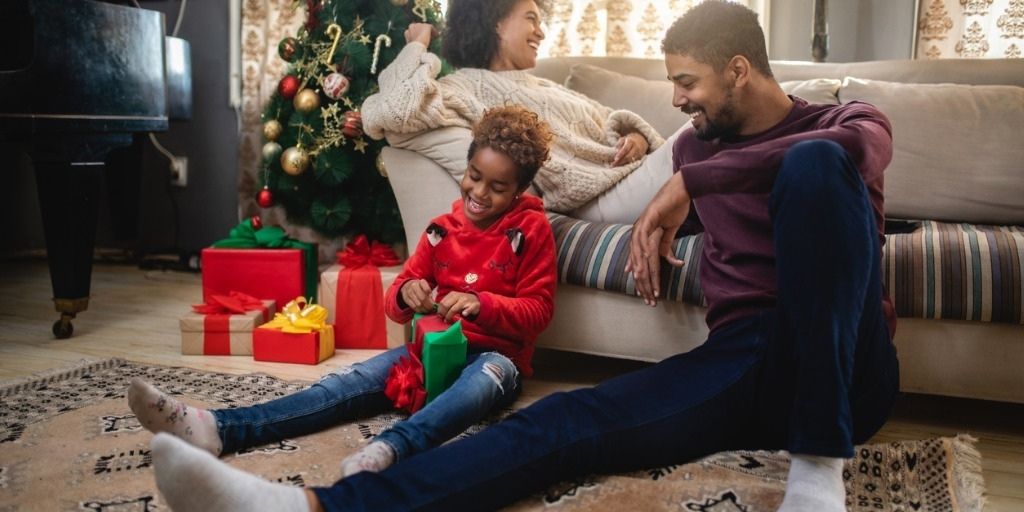 Holiday gifts that can help teach financial fitness
Monday 14 December 2020
| Reading Time: 6 minutes
Teaching your kids about money is a valuable lesson to impart year-round, but the holiday season offers a great place to start. Gifts that show children how to handle finances can be a great way to get them interested. Here are some ideas for presents that can help educate your kids about how money works.
Buy a money game
One of the best ways to make learning about money interesting and fun for kids is through games. Kids tend to learn faster and better by doing things themselves, so playing money games that teach them the value of cash, how to handle it and perhaps even the basics of economics, is a good way to introduce financial concepts to them. Old-school board games like The Game of Life® and Monopoly are tried and true classics but do a little research and you'll find that there are even more options available. If you purchase a game for your kids, consider playing with them and explaining concepts about saving, budgeting, and investing as you do. Looking for some new games to try? Check out this list from The Balance.
Buy a book
Children learn best through stories and examples, so books are a great gift to help teach them about money. There are many available that teach the basics of finances for all ages and also happen to be fun. Kids are often interested in the subject of money because they know it's something that can help them get what they want. A book that teaches sound financial lessons can have a big impact on your child's future. The more they can understand and internalize the lesson, the more they will understand how to make informed financial decisions down the road. If you have young children, focus on books with lots of pictures to help keep their attention.
Buy a piggy bank
A piggy bank is an excellent, hands-on gift to teach your kids about money and how to save. To help build the savings habit, look for a bank that allows your child to allocate his or her money with separate compartments specifically labeled for saving, spending, investing, and giving. Give your child a roll of coins or some pocket money with the bank, and discuss the importance of budgeting whenever they use it. This will help them understand which compartment to drop the coins into based on what they need or want.
Set up a savings account
Want to encourage your children to save? Consider the gift of a savings account. This is an excellent way to teach them how banking works. Look for a bank or credit union that offers an account without a monthly fee and minimum balance requirement. If your kid isn't old enough to have an account, open one as a co-owner until your son or daughter is old enough to manage it. Once you've opened the account, encourage your son or daughter to track their money by using apps for smartphones and tablets. You can even find apps that explain financial concepts in ways they will understand while offering engaging, fun, and educational activities.
Purchase a gift card
A gift card is a good gift option for teaching your child how to budget. Using a gift card with a set amount will show children the value of sticking to their budget without having to worry about overdrawing an account. They'll only be able to spend as much as what's on the card. Take the time to help your kids spend their gift cards. Showing them how to do so wisely will help them become better shoppers and money managers. A gift card also allows you to:
Encourage kids to weigh their options
Talk about what it is they want to buy and the importance of the items they are considering, so they can determine the pros and cons and make informed choices.
Promote saving
If your kids can't find something to buy with a gift card, let them know that's okay. They can simply save it for when they do find something they want.
Allow kids to calculate their spending
A gift card allows for a practical application of numbers. If your kids choose to buy something they'll want to know how much they have leftover. Having them calculate that amount is a good way to show them budgeting in action.
Teaching kids about financial fitness can be a challenge. But when you get creative, you may find some easy and fun ways to pass on knowledge. With some of these gifts, you can help your children improve the way they understand money and finances.
---
B-19-NA-12-20
REV 12/2020