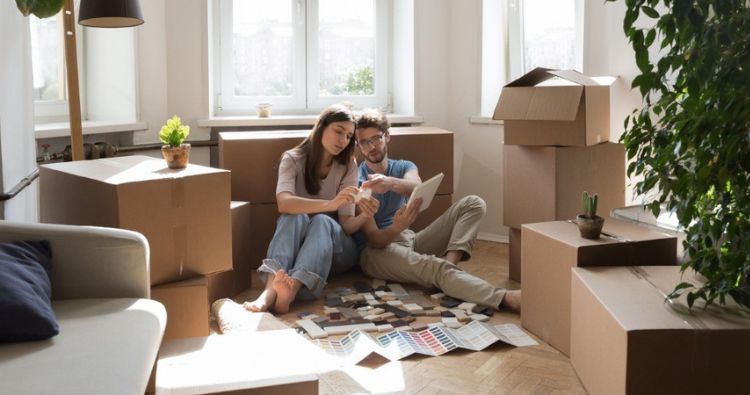 Money management tips for millennials
Monday 3 July 2023
| Reading Time: 5 minutes
Millennials are the largest adult generation in this country, and by 2029, they will outnumber all other age groups in the workforce, according to the U.S. Bureau of Labor of Statistics. You are considered a millennial if you were born between 1981 and 1996. Many people in this life stage have a well-underway career and may be busy balancing work life with personal and family responsibilities. As a millennial, it's important to set short- and long-term financial goals and create a saving strategy to provide financial freedom. Here are some helpful money management tips and where to seek financial advice when you need support.
Setting and achieving financial goals
You may have gained several years of professional experience at this stage of your life, earning a steady income and potentially taking advantage of employee benefits like contributing to a retirement savings plan. You could also be supporting a family, saving for a home, or trying to build assets for the future. Setting financial goals is critical to helping you prioritize your spending and turning your aspirations into accomplishments.
Common financial goals of millennials
Financial goals vary from person to person, but many millennials are looking to:
Buy a house
Lower or eliminate debt
Build wealth and save for retirement
Importance of setting financial goals
Before you create a financial strategy, you first want to determine the goals you wish to achieve in the next few months, all the way to 10+ years in the future. This helps set the guideposts for you to design your plan around and allows you to keep track of your progress. These goals can change throughout the years, so it's essential to regularly review your financial plan and determine if changes need to be made to make your plan more relevant to your current situation.
Good money habits for millennials
Once you've set your financial goals, the plan and budget will be created to support them. Adopting good money habits and using a budget to manage your income and expenses is key to getting to the finish line. Your budget can be your best friend when trying to keep up with bills, lower debt, and save for the future. Start by calculating your monthly income, followed by listing all your expenses. If more money is going out than coming in, look for areas where you can make adjustments. Perhaps you can cut back on non-essentials or eliminate expenses for six months to allow yourself to get back on track. Good money management tips to follow include:
Practice mindful spending
Automate monthly bills
Avoid accumulating credit card debt
Move money into savings each month
Find ways to boost your financial knowledge
This life stage is also a great time to explore how to grow your money with investments, the benefits of life insurance coverage, or ways an annuity could bring growth potential and steady income to a retirement strategy.
Retirement planning for millennials
While retirement may not be right around the corner, now is the time to start building your savings for the future. If you have an employer who offers a retirement savings plan, it's an easy way to put aside money every paycheck; plus, many companies will match your contributions. You can also set up individual accounts like IRAs, 401(k)s, and SIMPLE IRAs. The sooner you prioritize saving for retirement, the more financial freedom you'll have once you reach the next chapter. To put a financial plan in place and understand the options available, seeking professional assistance can help make the process much easier to navigate.
Where to get financial advice
Financial advice can come from multiple sources, whether you discuss money matters with your family and friends or read articles on social media. While those can be good places to inspire you to start thinking about specific topics, connecting with a trusted financial professional who is well-versed in retirement planning and money management can be smart. As a millennial, you probably have several financial priorities and need a unique strategy built around your personal goals and vision for the future. Sitting down with a financial professional can be a great way to gain an outside perspective rooted in experience and expertise.
With their guidance, you can review your finances, discuss your concerns, and explore which solutions can help you achieve your goals. By putting your financial health at the top of the list, you can be more successful at managing your day-to-day expenses and building the savings you need to feel financially empowered down the road.
---
B2-NA-7-23