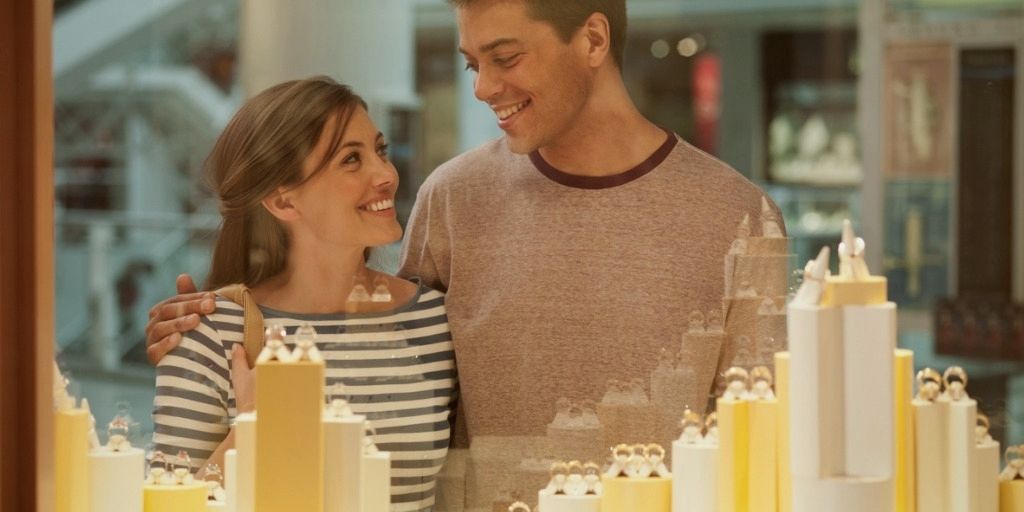 Money questions to ask your partner before marriage
Monday 18 January 2021
| Reading Time: 5 minutes

Marriage will be one of the most special and exciting moments in your life, but it's also a big commitment. Not only will you be making vows to have and to hold, but you'll also be officially merging your world with your partner's world. One of the biggest parts of being married will be financial. In order to make sure your money plans line up, it's vital to ask these 6 financial questions before you tie the knot.
What are your financial goals?
You may have different financial goals than your partner does. But now that you're about to walk down the aisle, it's important to talk about which of those goals you should work toward together. Start by making lists of your goals separately and then set a date to discuss them. Establishing some joint objectives will likely require compromise. Coming to an agreement about what you want to accomplish as a couple is an important step in moving forward and ensuring honesty about your finances. Once you've established unified goals, be sure to check in periodically to talk about them and any personal goals each of you may have. Goals can change over time, so it's a good idea to revisit them to get on the same page as a couple.
What kind of debt do you have?
How much debt you have can be difficult to reveal, but going into a marriage it's important, to be honest about what you both owe on your credit cards, school loans, and other accounts before you combine your finances. You also want to be transparent about the habits that may have led to debt, especially if it's a large amount. By discussing your debt stories with one another and sharing your credit history you'll have a good idea of where you stand when you start sharing finances. After you're married, you may share joint credit cards, a mortgage, car loans, and more. Bad credit bad can adversely affect your purchasing power when it comes to buying a home and can raise interest rates on cards and other loans. It's important to lay everything out on the table so you can work together to eliminate bad debt and get your credit in good standing.
What are your spending habits?
How you spend can be a sensitive topic. One of the things couples argue about most is money, especially when a person overspends. Part of the problem is that couples just don't dedicate a lot of time discussing their spending habits. Talking about spending habits and financial issues before money is spent can go a long way toward heading off future arguments. Start money discussions by being honest and respecting your spouse's perspective. By talking about the way you view money and how you should approach spending as a couple, you'll enjoy a healthier and more unified relationship.
What are your long-term plans?
Long-term financial planning is also an important topic to discuss with your future spouse. You need to know what your future goals together will be, such as buying a home, saving for retirement, purchasing life insurance, setting up an emergency fund, or having a baby. Talk about what specific steps are required to make those goals a reality. That means saving money and making a plan for the number of months or years it might take to achieve what you want down the road.
Can we work on a budget together?
A budget is an essential tool whether you're single or not, but it's especially vital when you're married and have to share expenses. Spend some time with your spouse and map out your income and expenses. Organizing finances on a budgeting app is a helpful tool for staying on top of your money together. If you aren't sure how budgeting with a partner might go, you're in luck, because you have a wedding to plan! Planning a wedding on a budget is a great way to start working out financial steps with your significant other.
Do you want to combine accounts?
Some married couples decide to combine everything, and some choose to maintain separate bank accounts. There is no right or wrong choice. But whether or not you and your fiancé decide to share accounts is something you should determine before you get married. If you do decide to merge finances, it's important to agree on what constitutes joint expenses and how much discretionary money you will each have to spend each month. You may want to consider setting up three accounts – the joint account, an account for you, and one for your significant other to ensure funds are allocated correctly.
---
B-5-NA-2-21