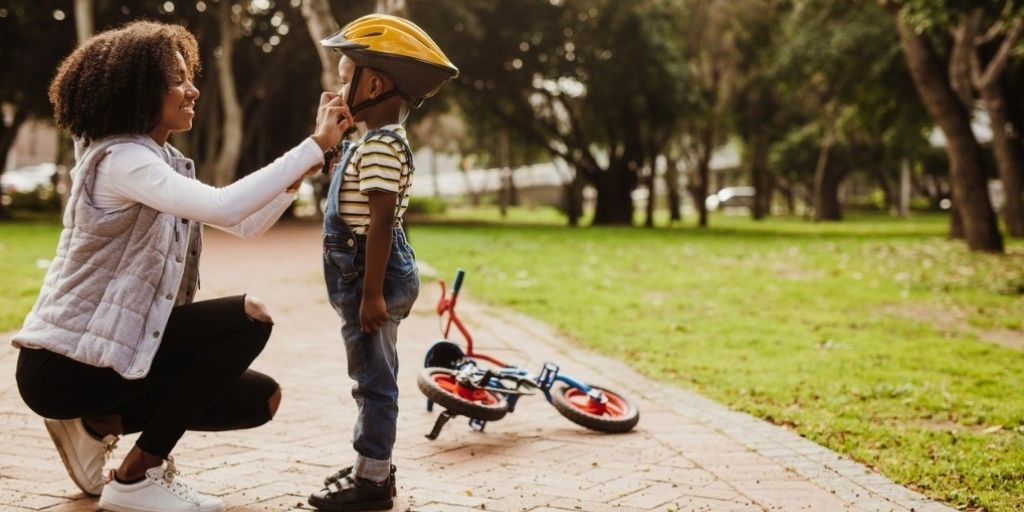 Debunking myths about purchasing life insurance
Monday 14 September 2020
| Reading Time: 6 minutes
Life insurance can often be a tough topic to explore for many people, because not only is it an emotional subject, but there are often misconceptions about what life insurance offers, how to buy it, and what the policy rules are regarding coverage. If protecting your family's future is important to you, finding out the facts can help you make more confident and informed decisions about whether coverage is right for you. Let's uncover the truth about some common1 life insurance myths.
Myth 1: Life insurance is too expensive
One of the biggest misconceptions about life insurance is that coverage is expensive. A recent study conducted by Life Happens and LIMRA found that of the group of adult consumers who do not own life insurance, 65% of them list "it is too expensive" as their top reason for not having coverage.
In actuality, life insurance can be affordable and fit into most budgets, depending on the type and amount of coverage you choose. Certain term life insurance policies, for instance, can offer coverage with premiums that cost as little as $160 a year. To help compare, if you purchase a daily cup of coffee at $3, you'll spend over $1,000 in one year!
You do not need to select an overly complicated policy to put valuable protection in place. Find an option that fits your budget and will help your family to cover final expenses, costs of living, or any other goals you have in mind. As your needs change or your family grows, you can revisit your coverage to see if it still matches your situation and provides adequate financial protection. Remember that life insurance is about safeguarding your loved ones' futures, so it's important to focus on the benefits, rather than the cost or premium.
Myth 2: My health issues prevent me from buying life insurance
Even with certain health issues, it doesn't mean life insurance is out of reach for you. You can still potentially buy term life insurance even with a range of health conditions, such as diabetes, high cholesterol, and some forms of arthritis. Once you submit your application, an underwriter will review the specific details of your situation and let you know if you qualify. Many underwriting parameters have changed in recent years, so don't count yourself out when it comes to getting the coverage you need.
Myth 3: I just don't need life insurance
Perhaps you're among the people who believe they don't need to buy life insurance, and not everyone does. But if someone would struggle financially in your absence, then chances are coverage could be a beneficial addition to your financial plan. Take a look at these following categories and why life insurance may be a good fit.
Young adults
When you're young, thinking about death is probably one of the last things on your mind, and if you're single, you may wonder if life insurance is even something you need to consider. While the main purpose of coverage is often providing benefits to your family if you passed away, even if you don't have dependents, there are a few things to keep in mind. By considering coverage now, you can help your loved ones—like your parents or siblings—handle a variety of expenses if you pass away. Life insurance benefits can be used to cover the costs of medical and funeral bills and help your family pay off your debts, like a mortgage. If you're single and own a business or have a co-signed debt, the money from a life insurance policy can make it easier for your business partner to continue the company, or it can help a co-signer take care of unpaid bills. Plus, you'll never be younger than you are right now. Since age and health affect the cost of life insurance, young adults generally pay lower premiums than when you're older.
Stay-at-home parents
Stay-at-home parents are an integral part of the family unit and while they may not earn a traditional paycheck outside of the home, the services they provide are extremely important. Along with taking care of the children, stay-at-home parents are often in charge of transportation, cooking, housekeeping, tutoring, shopping, and household maintenance—equivalent to a $184,820 annual salary! If you have life insurance, your death benefit can help make the transition a little smoother, by helping your surviving partner cover immediate costs, as well as plan for future expenses to ensure your family can maintain their lifestyle even after you're gone.
Older adults
While there are benefits to buying life insurance when you're young, purchasing a policy when you're older can still be very beneficial. Coverage can provide a way for you to leave an inheritance to your loved ones, relieve the financial burden of final costs such as funeral expenses, help pay for any estate taxes your beneficiaries may face, and assist with paying off any debt you leave behind.
Myth 4: The life insurance purchase process is too complex
Thinking about life insurance may seem overwhelming, but it doesn't have to be. Speaking to a financial professional who has tools and strategies can help you navigate the benefits of life insurance in simpler terms and create a plan that meets your individual financial goals for the future. Being able to ask questions and share your concerns with a knowledgeable professional allows you to better understand the ins and outs of life insurance and can lead to more informed decision-making. Don't let misunderstandings or worries about life insurance hold you back from exploring coverage and putting valuable protection in place that can help safeguard your family's future.
To find an agent to help you with your financial needs, visit our find an agent page.
---
1.Source: 2022 Insurance Barometer Study, Life Happens and Life Insurance Marketing and Research Association (LIMRA). Methodology for 2022 Insurance Barometer Study: The Insurance Barometer is an annual study that tracks the perceptions, attitudes, and behaviors of adult consumers in the United States. In January 2022, LIMRA and Life Happens engaged an online panel to survey adult consumers who are financial decision-makers in their households. This survey generated over 8,000 responses.
LIMRA conducts research on distribution systems for the financial services industry. Life Happens, is a nonprofit organization dedicated to helping consumers make smart insurance decisions to safeguard their families financial futures. Life Happens does not endorse any insurance product or agent.
B11-NA-9-20
REV 8/2022