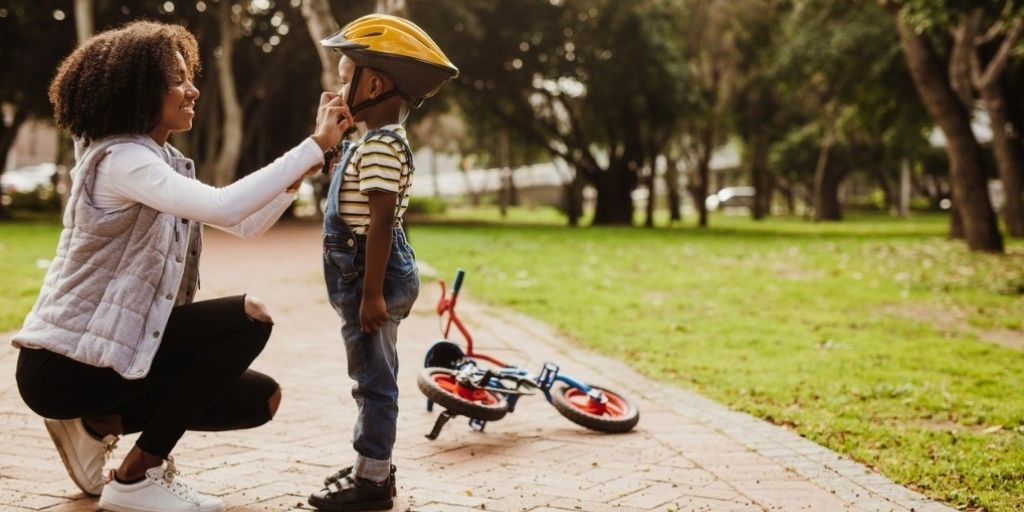 Four myths about life insurance dispelled
Monday 14 September 2020
| Reading Time: 6 minutes
Let's face it, what happens when you pass away isn't an easy topic to think about or even a topic you want to contemplate often. So, the idea of shopping for a life insurance policy can seem morbid, suspicious, and confusing. On top of that, there are a lot of misconceptions about the value life insurance offers, how to buy it, and what the policy rules are. However, if the idea of protecting your family and ensuring their future is something you do value, it's important to look at the facts and make an informed decision. Here are four of the most common myths about life insurance and why they shouldn't prevent you from considering a policy that can safeguard the lives of your loved ones.
MYTH 1: Life insurance isn't a priority
Many people believe they don't need to buy life insurance. From young people to stay-at-home parents, to older adults, there's sometimes a perception that life insurance isn't necessary at certain stages of life. But no matter what stage of life you're currently in, or what your situation is, life insurance can be beneficial. Luke Petty of Blackhorse Life Brokerage highlights some additional benefits. "There's a lot to consider. For example, children's education payoff, mortgage payments, or replacement income. Losing a primary breadwinner unexpectedly can really hit home." Here are a few things to consider depending on your life state.
Young people
It's usually easier to purchase a life insurance policy when you are younger. The premiums are oftentimes less expensive and you'll have fewer assets to pass on to your beneficiaries. The longer you wait to purchase life insurance, the more expensive it tends to get. As you get older, you also increase the chances of developing a medical condition that can inflate the cost of a policy.
Even if you're single and don't have any dependents, planning early on can help your loved ones handle cumbersome expenses if you pass away. Life insurance benefits can be used to cover the costs of medical and funeral bills and help your family pay off your debts like a mortgage. Without insurance, your family or executor will have to deal with the expenses.
If you're single and own a business or have a co-signed debt, the money from a life insurance policy can also make it easier for your business partner to continue the company, or it can help a co-signer take care of unpaid bills.
Stay-at-home parents
While you might not earn a traditional paycheck, the household services you provide, such as home maintenance, chores, shopping, child care, transportation, and cooking are worth thousands of dollars. If you pass away, life insurance benefits can help cover some of these costs for your surviving family members and make a difficult transition easier for them.
Older adults
Buying life insurance when you're young is ideal, but purchasing a policy when you're older still offers you a way to leave an inheritance to your loved ones, relieve the family burden of final costs such as funeral expenses, help pay for any estate taxes your beneficiaries may face and assist with paying off any debt you leave behind. Also, many life insurance policies have the potential to be more than a death benefit. Living benefits, for example, can be used to access a portion of your life insurance policy to help pay for the medial cost of a qualifying illness.
MYTH 2: I can't buy life insurance because of my health issues
Yes, conditions such as diabetes, high cholesterol, and some forms of arthritis may mean higher policy quotes, but that doesn't mean insurance is out of reach. Unless you have grave health conditions, you can still buy term life insurance even with a range of health conditions, including high-risk illnesses. "It's free of charge in many cases to run a quick analysis of your overall medical history and discuss your options," adds Perry.
MYTH 3: Life insurance costs too much
The fact is, life insurance can be affordable, depending on the type and amount of coverage you're looking for. There are many options out there to find a policy that fits your needs and your budget.
The cost of life insurance is perhaps the biggest misconception out there. A recent study conducted by Life Happens and LIMRA found that 46% of U.S. adult consumers do not own life insurance. The main reasons given were "having other priorities" (67%) and it's "too expensive," according to 65% of participants. An estimated 56% of people don't think they even need it.
Your policy doesn't need to be top of the line to start. You can buy coverage that fits your budget, with an option to purchase additional coverage later on. "This is a small price to pay for taking care of your loved ones," says Perry. "A small expense now is better than a devastating expense later."
MYTH 4: The life insurance purchase process is too complex
Thinking about life insurance may seem overwhelming, but it doesn't have to be. You can speak to a financial professional who has the tools and strategies to help you create a plan to meet your financial goals and navigate the benefits of life insurance. Even if you are able to sort out the process of purchasing a policy alone, accessing the full power of life insurance or navigating your financial plan may be a challenge. A financial professional can offer knowledgeable guidance and direction. "Working with a financial professional in this realm is absolutely crucial," adds Perry. "There are many different options out there, and having an experienced advocate to help guide you through is very important in helping you meet your specific goals."
---
The term financial professional is not intended to imply engagement in an advisory business in which compensation is not related to sales. Financial professionals that are insurance licensed will be paid a commission on the sale of an insurance product.
The opinions and ideas expressed by individuals providing opinions are their own. The opinions are not indicative of future performance or success and may not be representative of the experience of other agents. Luke Petty is an independent agent contracted with North American who receives commissions on the sale of North American insurance products. Luke Petty was not compensated for his opinions in this material.
B11-NA-9-20