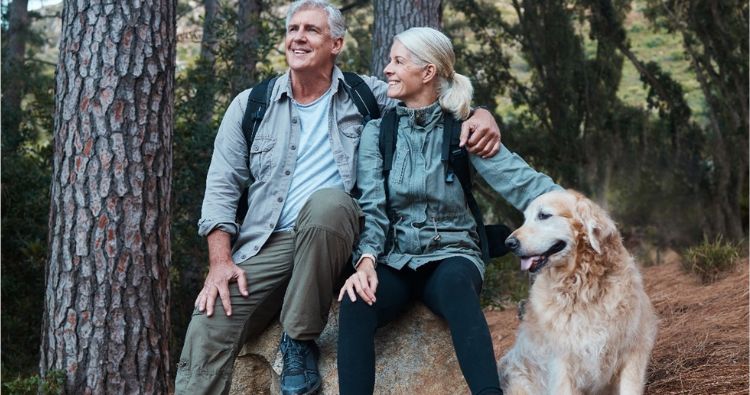 Alternatives to paying for long-term care
Monday 6 November 2023
| Reading Time: 4 minutes
Alternatives to paying for long-term care Along with creating your wish list of retirement to-do's, there are likely many other factors to consider, like unexpected expenses or health-related events. Someone turning 65 today has a nearly 70% chance of needing some type of long-term care services and support in their remaining years. Long-term care insurance is a standard option to help pay for senior care, but there are often limitations on what is covered and for how long. Exploring alternatives that can supplement your overall financial plan can help fill in potential gaps and ensure you and your spouse have the financial support you need for the future.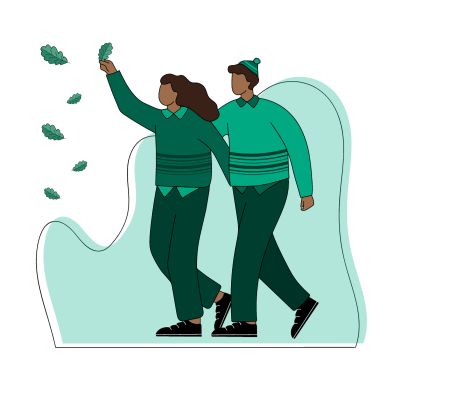 What costs are covered by long-term care insurance?
Long-term care insurance can cover costs associated with chronic medical conditions and age-related impairments not covered under typical health insurance. These policies typically pay or reimburse for long-term care costs and include care you receive in a nursing home, adult assisted living facility, daycare service center, or home. Many long-term care insurance policies limit how long or how much they will pay and may not cover pre-existing conditions like Alzheimer's disease, Parkinson's disease, or certain forms of cancer.
Does Medicare cover long-term care costs?
Long-term care expenses are typically not covered by Medicare, Medigap, and most health insurance plans. If you need skilled nursing care or therapy services, Medicare may cover the cost of a home health aide and doctor services, hospital care, and medical supplies while in the nursing home.
Alternatives to paying for senior care and nursing homes
To help pay for long-term care, additional options are available to consider, including annuities and life insurance. Here are ways that adding annuities and life insurance can help you save money for long-term care.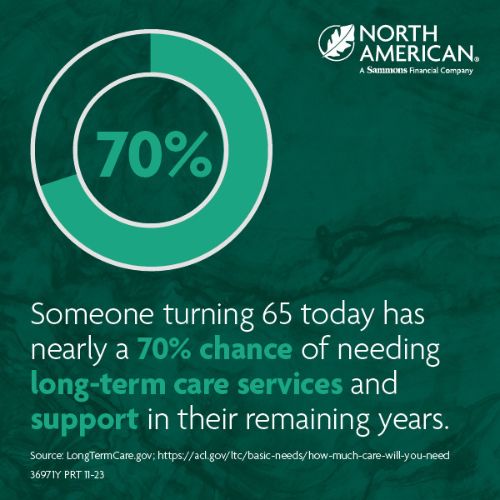 Life insurance with long-term care benefits
Many life insurance policies not only offer a death benefit but can also provide additional options including long term care riders or living benefits. With living benefits, you may be able to access a portion of your policy's death benefit while you're alive if you are diagnosed with a qualifying illness. Along with having valuable financial protection for your family, you can have some peace of mind knowing there may be funds available to help with long-term care costs if needed.
Annuities for long-term care costs
Adding an annuity to your financial plan can provide many potential benefits, from a steady retirement income stream to creating a legacy for your loved ones. Typically, you can purchase an annuity with a lump-sum payment or several payments and choose between an immediate or deferred annuity. In the case of providing access to your money for long-term care costs, a deferred annuity is likely a good match since many immediate annuities have limited liquidity.
In addition to providing guaranteed income, some annuities offer an annual penalty-free withdrawal amount you can take out without incurring a surrender charge. Other types have specific features that can trigger additional liquidity options if certain conditions are met, like an extended nursing home stay or the loss of ability to complete certain activities of daily living. If you never require long-term care, you can use that income from your annuity for other needs and create retirement savings you can count on — helping protect yourself from outliving your money.
Long-term care expenses are rising across the country, and national median costs associated with long-term care service providers continue to increase yearly. Exploring solutions that can supplement your retirement plan and help cover senior care costs can allow you to preserve more of your savings for planned expenses and avoid financial hardship if you or your spouse needs care in the future. As you prepare for retirement, consider meeting with a financial professional to discuss your goals, concerns, and ways to be retirement-ready, regardless of twists or turns.
---
The term financial professional is not intended to imply engagement in an advisory business in which compensation is not related to sales. Financial professionals that are insurance licensed will be paid a commission on the sale of an insurance product.
B4-NA-11-23