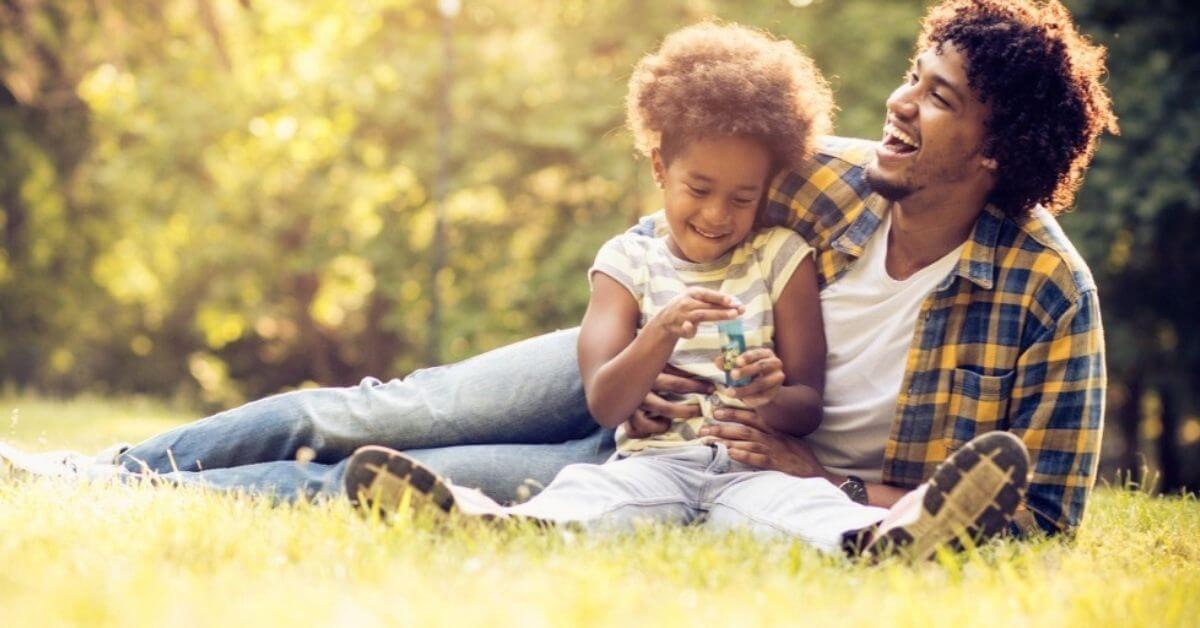 Preparing for spring expenses
Monday 29 March 2021
| Reading Time: 5 minutes
Spring is almost upon us and that means a return to warmer weather, outdoor activities, and new responsibilities and expenses to consider. To make sure you're prepared and so is your budget, here are four big financial considerations to prep for before the first day of spring.
Exterior home maintenance costs
If you're a homeowner, winter can take a toll on the exterior of your house. When the weather turns warm, you'll want to inspect your house to see if you need to make room in your budget for any repairs. From replacing gutters and repairing a leak to giving windows and walls a fresh washing and painting, spring seasonal expenses can add up quickly. Now is a good time to put money aside, so that you'll have the funds to pay for repairs. Some exterior housework you may need to make includes:
Cleaning or replacing screens
Insects come out in spring and can make their way onto your screens, windows, and into your home. If you have a damaged window screen, you'll be inviting a lot more of these critters inside. Repair any small holes by purchasing mesh screen repair kits online or at your local home-improvement store. If your screen is badly damaged, consider replacing it.
Sealing windows
Window sealant and paint tend to crack, peel or break apart during winter, so it's a good idea to purchase caulk, silicone, or sealant tape to reseal the exterior of your windows. You may also find rotted wood sills that need to be repaired or replaced.
Cleaning or replacing gutters
Winter can take a toll on gutters. It's important to keep them free of debris by clearing them out monthly. If your gutter is broken, buy a new one and reattach it.
Sealing your chimney
If you have a fireplace, you should consider sealing off your chimney in spring to keep cool air in. You can do this by purchasing an inflatable chimney-sealant kit.
Repairing roof damage
It's important to inspect your roof for damage and fix any cracks or tears, blisters or wrinkles, as well as missing, moldy or decayed, broken or buckled shingles. Upgrading your entire roof is a big investment for your future. Replacing your roof means spending a good amount of money upfront, but it will also save you the trouble of making expensive repairs over the next 50 years if something goes wrong. If your old roof looks like it's failing, you may need to budget for a new one. Call in a roofer to inspect it for any damage you suspect.
Clearing vents and crawlspaces
Many houses have crawl spaces with screened vents along the foundation walls that provide air circulation, and keep animals from making a home underneath. Make sure to check any exterior accesses that lead to a crawl-space under your house, and keep screens clear of debris. Clean the vents and repair any damaged screens if necessary.
Interior home maintenance costs
Your heater probably worked overtime in the cold, winter months. Now that the warm weather is just about here, turn your thermostat off to save quite a bit of money each month. You can also keep your energy costs low by opening up the windows in your home to let in the natural light of the sun and get some fresh air. Additional, necessary expenses to consider for spring include:
Replacing HVAC units and filters
To maintain the optimal air quality in your home, it's a good idea to replace your HVAC system's air filter seasonally as well as the filter in your kitchen range hood. Since it's been months since you thought about turning on the air conditioning, check it to make sure your AC will be ready to go when you want cold air on warm spring days and in summer. If you find you need to replace your unit, you should comparison shop now to find the best deal and avoid the rush during spring and summer.
Improving windows and insulation
New windows are a smart home improvement for making your house more energy-efficient. If you have an older house, chances are your window frames have degraded over time. New frames aren't constructed from wood like they used to be, which means they don't peel and weather. They are also much better insulated. Make sure that whatever windows you choose to install have good seals. Quality windows mean your heating and A/C units won't need to work as hard and you'll save quite a bit on your electric bills.
Replacing appliances
Upgrading outdated appliances is one of the easiest ways to increase your home's value and will make it a lot more energy-efficient. Take a look at your HVAC unit, refrigerator, hot water heater, dishwasher, washer, and dryer first, as they are the biggest power and money drains. You'll want to replace any old models with Energy Star-rated appliances. Do some research to find the best units for your space. You can start by checking out the recommended appliances on the Energy Star website.
Updating attic insulation
Poorly insulated attics allow for tons of heat to escape, which raises your energy bills. Adding insulation is a great improvement project to think about for spring. Keeping the rooms below your attic cool in spring and summer, and warm in winter will save you a lot of money long-term. I
Updating old plumbing
If the plumbing in your home is old, upgrading steel pipes to longer-lasting brass and copper pipes can make a huge difference. New pipes will prevent bursting and will help increase water flow and cut down on contaminants. If you're not sure what kind of pipes you have, consider hiring an expert who can do an inspection.
Prepare your car for spring travel
Before winter ends, you'll want to think about what you'll need to budget to get your car tuned up and ready to run smoothly in spring. Here are some automotive maintenance expenses to prepare for:
Readjust suspension and alignment
Over time, driving over rocks, potholes and ice can damage your car's alignment or ruin your suspension system. Take your car to a mechanic for a diagnostic check.
Get an oil change and fluid check
Mechanics recommend changing your car's oil every 3,000 to 5,000 miles to ensure your engine is lubricated, which allows the internal parts to work without overheating. Spring is a good time to flush your transmission fluid too, to ensure all the moving parts inside your transmission are lubricated.
Rotate your tires and check air pressure
Mechanics recommend a tire rotation every 5,000 miles to keep tread wear even. If you don't rotate your car tires, it can lead to drivability problems. Make sure you also check the pressure in all your tires, including your spare. Staying on top of tire pressure is important in the spring. Cool temperatures in the winter decrease tire pressure, but as the air gets warmer in spring, tire pressures increase. You don't want your tire pressures to increase past your manufacturer specification because it will affect handling and fuel economy. Consult your car user manual to find out what the right amount of pressure is.
Change your wiper blades
Your wiper blades may have sustained wear over the winter. If your windshield gets streaky from using the blades or if the blades stick to the windshield, you'll need to replace them. You want functional, undamaged wipers for the spring rains. You can purchase and install new blades yourself, or you can have your mechanic make the switch when you take the car in for other maintenance.
Inspect your brakes
Have your brake system evaluated at least every 10,000 miles, or simply have them checked during every oil change. Neglecting your brakes can lead to costly repairs down the road.
Spring fun
Spring is synonymous with outdoor fun. From concerts to barbecues to weddings, when the season changes there will be a variety of new things for you to see and do, even in the pandemic. It's a good idea to get a jump start on your financial planning so you can enjoy all the activities that spring brings. Start by adjusting your monthly budget to take into account the money you need for entertainment purposes this spring.
---
B4-NA-3-21