Web Content Display
Web Content Display

Web Content Display
Web Content Display
Sign up today for one of our live web events, or explore our previously recorded sessions.
---
Web Content Display
Web Content Display
Asset Publisher
Asset Publisher
Demystifying Indexed Universal Life Series-Compelling Features (Part 3)
1:00 p.m., CST
In part 3 of our Demystifying Indexed Universal Life (IUL) Series, Tom Martin, Senior Life Product & Competition Analyst will show you the most competitive features of our IUL products, and demonstrate how they can apply to your customer's needs.
North American's Web Based Software
1.00 p.m., CST
Who doesn't love to work more efficiently? Lucky for you, Web-Based Illustrations can help make running illustrations for life insurance easier and faster! Attend this webinar to learn how to illustrate popular life insurance sales concepts and access different reports in North American's Web-Based Illustrations Platform.
Web Content Display
Web Content Display
Web Content Display
Web Content Display
Asset Publisher
Asset Publisher
Web Content Display
Web Content Display
Asset Publisher
Asset Publisher
Asset Publisher
Asset Publisher
Protected Death Benefit2
North American's Protected Death Benefit takes Overloan Protection3 to a whole new level. Tom Martin takes a quick 15 minutes to show you how this option allows your client to have more control regarding their policy.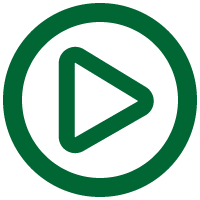 ROP - Why I Love It!
Take 15 minutes to join Tom Martin and see why he loves the Return of Premium Death Benefit Option and all the benefits it can provide for a retirement planning illustration.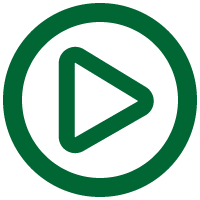 Point to Point with Spread Index Selection
Join this can't-miss session to learn more about our second most popular index selection, point-to-point with spread. Hear from Tom Martin how this index is designed, how it works, and how it can be used to create compelling illustrations.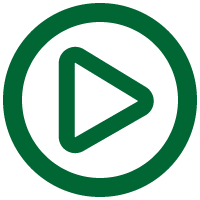 Web Content Display
Web Content Display
Asset Publisher
Asset Publisher
Retirement Planning
The primary purpose of life insurance is to provide death benefit protection. However, insurance can also be used to help supplement retirement income. Watch this webinar to find out how.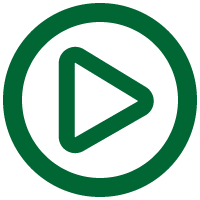 Income Protection
A primary goal of life insurance is to provide financial protection at the loss of an income earner or service provider. Learn tips on what to look for and how to position life insurance for this basic but important need.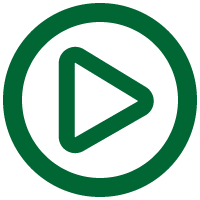 Business Sales Ideas
Your business clients have unique life insurance needs. Let North American help simplify your sales process with our powerful sales strategies. Learn how to position products to best help your business clients with buy-sell funding, key person insurance, executive bonus plans and business continuation.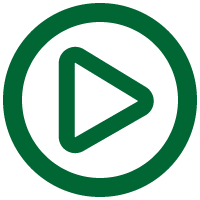 Asset Publisher
Asset Publisher
4 Ways Indexed Universal Life (IUL) can Complement a Qualified Plan
IUL can be a great tool in retirement planning. Discover new talking points you can use with your clients. Learn how IUL can provide death benefit protection and help with effective timing of distributions, taxes, social security, and more. This is not about IUL instead of a qualified plan, but rather how IUL works WITH other sources of income.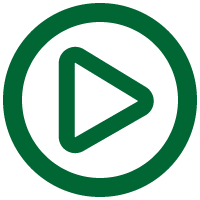 Get the Specs on MECsI
t's an abbreviation you'll want to know: MEC = Modified Endowment Contract. Join Dan Hajek to learn the benefits of intentionally max funding a policy by creating a MEC. We'll talk through misconceptions around these types of policies, technical aspects, and how to best position your clients when using one. Register today to see how you could add this tool to your life insurance toolbox.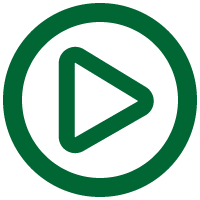 Web Content Display
Web Content Display
Asset Publisher
Asset Publisher
The IUL Opportunity
Are you reluctant to sell Indexed Universal Life Insurance (IUL) products because you don't fully understand them? Tune into this webinar as we show how an IUL product works, the IUL products we have available at North American and some IUL policy design options. We will also discuss the different index selections, crediting methods and loan provisions so be sure to join us to see how IUL can help you grow your business.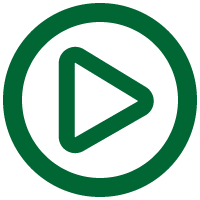 Winning Strategies with Builder Plus IUL 2
Do you find yourself always utilizing the same life insurance product? Learn how to successfully position North American's Builder Plus IUL® 2 product to meet your client's life insurance needs and to help grow your life sales.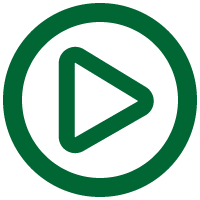 Living Benefits on Term Life Insurance and Premium Deposit Agreement
Learn more about our two new product enhancements!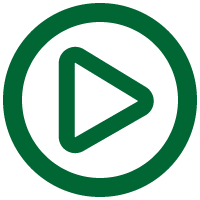 Asset Publisher
Asset Publisher
North American's
Premium Deposit Agreement
Join Tom Martin and see how this new feature allows the policyowner to submit a lump sum for the purpose of funding automatic future annual premium payments on the policy.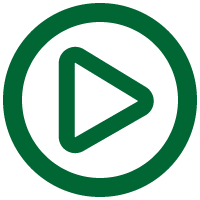 Living Benefits on ADDvantage® Term
Join Tom Martin and see how accelerated death benefits are now added with no charge to the premium rates. North American is one of the few carriers to offer these benefits on competitively priced term insurance.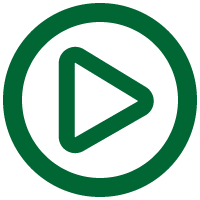 Web Content Display
Web Content Display
Asset Publisher
Asset Publisher
Virtual Prospecting Secrets for Attracting and Securing New Clients
Learn more about how to attract and secure new clients, presented by Maribeth Kuzmeski.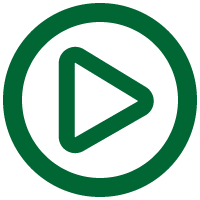 Growing Your Life Insurance Sales with InsMark
Learn more about how to simplify your presentations and have an impact on your business. We'll be showing how to use Midland National's life insurance products and the InsMark Illustration System to help close more cases. We'll walk through some case studies that will highlight some of the most commonly used modules.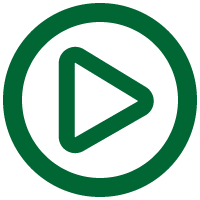 WriteAway is Getting an Upgrade!
Join Kory Petoske, Senior Automated Underwriting Specialist, as he introduces the newest enhancement to WriteAway®, the Online Part 2! WriteAway® applicants will now have the ability to provide their medical history information via a secure online portal, 24 hours a day, 7 days a week! Don't miss this opportunity to learn how the Online Part 2 can help your clients, today!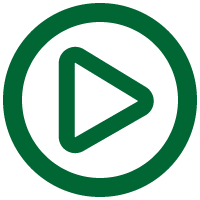 Asset Publisher
Asset Publisher
Digital Selling Resources + Additional Flexibility for Your Business
Join North American Company to learn about tools available to you to help you keep selling and protecting your clients. Our digital resources can keep your business and applications moving forward, even when face-to-face meetings aren't an option. Plus, learn how North American is providing additional flexibility for your submitted business during COVID-19.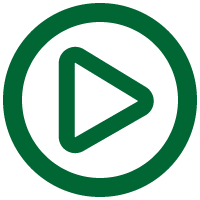 North American's Web-based Illustration Software
Take a detailed walk through North American's web-based illustration software. Learn how to illustrate popular sales concepts and access different reports.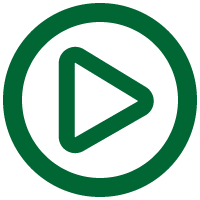 North American's WriteAway® - Accelerated Underwriting
Would you like to have fully-underwritten pricing with no paramedical exam and no fluids taken from your clients? Let us introduce you to the newest process from North American, WriteAway accelerated underwriting.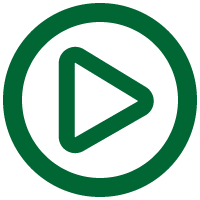 Web Content Display
Web Content Display
New Agent Recorded Webinars
Web Content Display
Web Content Display
Title

Record Date

Host

Marketing Toolkit- 4:28 mins
The centralized hub for all of your marketing needs.
December 23, 2020
Janelle Peterson
Customize Favorites - 1:39 mins
Set up your agent homepage to fit your needs.
December 18, 2020
Janelle Peterson
Pending Business- 2:07 mins
Find your Pending Business report, get those outstanding requirements taken care of and
business placed and paid!

December 14, 2020
Janelle Peterson
Web Content Display
Web Content Display
Agents offering, marketing, or selling accelerated death benefits for chronic illness in California must be able to describe the differences between benefits provided under an accelerated death benefit for chronic illness and benefits provided under long-term care insurance to clients. You must provide clients with the ADBE Consumer Brochure for California that includes this comparison. Comparison is for solicitation purpose only, not for conversions.
Indexed Universal Life products are not an investment in the "market" or in the applicable index and are subject to all policy fees and changes normally associated with most universal life insurance.
1. For most policies, withdrawals are free from federal income tax to the extent of the investment in the contract, and policy loans are also tax-free so long as the policy does not terminate before the death of the insured. However, if the policy is a Modified Endowment Contract (MEC), a withdrawal or policy loan may be taxable upon receipt. Further, unpaid loan interest on a MEC may be taxable. A MEC is a contract received in exchange for a MEC or for which premiums paid during a seven-year testing period exceed prescribed premium limits (7-pay premiums).
2. If Policy has a Premium Guarantee Rider attached to it, such rider will be terminated upon the election of the Protected Death Benefit. The Protected Death Benefit cannot be elected if the Over loan Protection Benefit is in effect.
3. The policy will remain in effect when extensive loans are taken provided the policy is not terminated due to surrender and the policy owner does not take policy loans or withdrawals during the Overloan Protection period. This benefit may reduce the Specified Amount and will terminate the Protected Death Benefit.
4. Account Interest Multiplier is applied after interest credit or index credit is determined and before any Interest Bonus. It is not applied to the Interest Bonus nor any portion of the Account Value that is Policy Debt or the Minimum Account Value.
Builder Plus IUL (policy form series LS183), ADDvantage Term (policy form series LS174), Premium Deposit Agreement (from series LR509) are issued by North American Company for Life and Health Insurance, Administrative Office, One Sammons Plaza, Sioux Falls, SD 57193 Products, features, riders, endorsements, or issues ages may not be available in all jurisdictions. Limitations or restrictions may apply.
Web Content Display
Web Content Display
FOR AGENT USE ONLY. NOT TO BE USED FOR CONSUMER SOLICITATION PURPOSES.