Web Content Display
Web Content Display
Our Story
Unwavering Customer Commitment Since 1886
As one of the leading providers of life insurance and annuities in the United States, North American has continuously fulfilled commitments to our customers since 1886. Families and businesses alike have counted on us to be there for them during their most challenging times, and to help prepare them for the good times ahead. We have been doing this for over 130 years through outstanding customer service, competitive insurance and retirement solutions, and a foundation of financial strength. This unwavering commitment helps our customers focus on the things that matter most to them.
Independent Ownership Keeps the Focus on Customers
North American offers something that is unusual in the insurance industry: we are privately owned. This means we are not subject to short-term earnings pressures often faced by publicly traded companies. This kind of ownership creates an atmosphere where personal, efficient service is our priority.
We are part of Sammons Financial Group, Inc. (SFG), whose member companies offer a diverse portfolio of products, including life insurance, annuities, and retirement solutions. SFG's parent company, Sammons Enterprises, Inc., is a diversified holding corporation that owns and operates businesses across a diverse range of industries and ranks among the largest privately-owned companies in the United States.
Accredited by the Better Business Bureau
North American has been a BBB Accredited Business since 09/24/2018. The BBB has determined that North American Company for Life and Health Insurance meets BBB accreditation standards, which include a commitment to make a good faith effort to resolve any consumer complaints.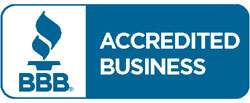 A Top-Ranked Workplace
In 2016, our parent company, Sammons Financial Group, was named a Top Workplace in Iowa. Check out our careers page to learn more about exciting career opportunities with Sammons Financial Group Member Companies.

1 Ranked No. 83 on Forbes' 2017 List of America's Largest Private Companies. The list includes 225 privately-held companies with revenues of more than $2 billion.
Employees of the affliate companies of SFG do not include independent insurance producers, agents, writing agents, general agents, distributors, registered representatives, regional sales directors, managing general agents or broker-dealers appointed with or affiliated with any member company of SFG.
Sammons Financial Group is comprised of North American Company for Life and Health Insurance®, Midland National® Life Insurance Company, Sammons Institutional GroupSM, Inc. and Sammons Financial Network®, LLC, a member of FINRA.