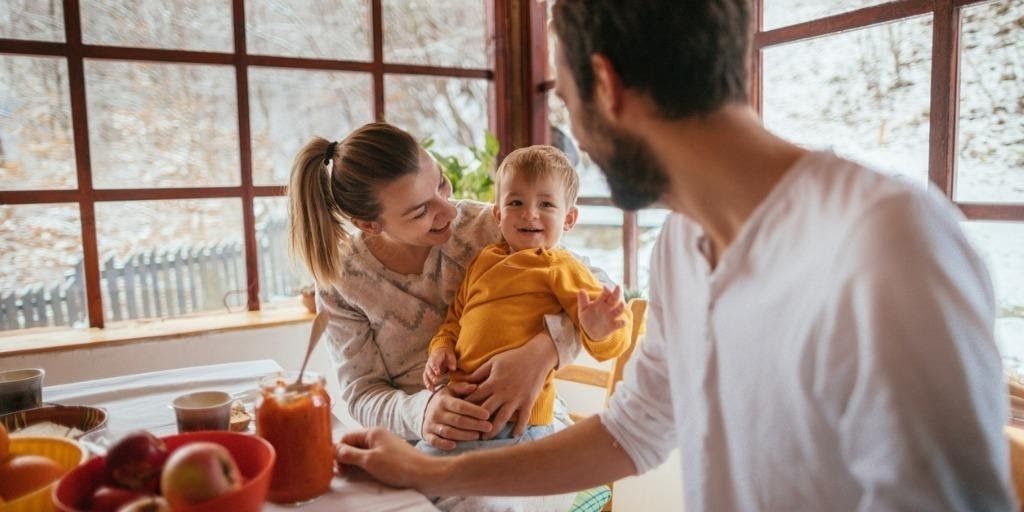 Is permanent life insurance right for me?
Wednesday 18 November 2020
| Reading Time: 6 minutes
Life insurance is an important component of financial planning and security that people often don't think about. While it can seem confusing, complex, and even boring, it is necessary if you want to ensure your loved ones can continue their lives without you when you pass away.
There are numerous life insurance policies out there, but permanent life insurance is an important option to consider.
What is permanent life insurance?
Permanent life insurance is the general term for life insurance policies that do not expire. Unlike term life insurance which pays a death benefit for a specific period of years, permanent life insurance lasts the lifetime of whoever is insured, as long as premiums needed are paid.
How does a permanent life insurance policy work?
Permanent life insurance premiums are used to maintain the policy's death benefit and allow the policy to build cash value that can be borrowed by the policy owner. There is often a waiting period after the purchase of permanent life insurance before borrowing is permitted. This allows money to accumulate in the policy. Once that term expires, you'll have the option to withdraw money to help you when you need it most. If you have an emergency medical issue, for example, the cash value can be used to pay for health costs. Many policyholders also tap into cash-value for other reasons, such as building a nest egg for retirement or supplementing retirement income.
The cash value for permanent life insurance policies grows generally tax-deferred, which means you don't pay taxes on any earnings as long as the policy remains active. When you die as the insured, your beneficiaries will receive the death benefit.
What are the pros and cons of permanent life insurance?
As mentioned, permanent life insurance policies offer lifelong coverage as opposed to term life insurance, and they often have a cash value component. As it grows, you may withdraw your cash value or take out a policy loan.
However, something to consider when choosing a life insurance policy is how much coverage you'll need for your family if something unfortunate happens to you. Permanent life insurance policies have significantly higher rates in comparison to term policies and may be a poor investment for younger people with children and lots of expenses. If your family's financial needs are temporary, a term life insurance policy may be the better option. With most term policies, you can convert to a permanent policy within a specific amount of time.
What are the differences between various types of permanent life insurance policies?
When looking for the right permanent life insurance policy, there are several options to consider, all of which are designed to be kept for the remainder of your life. However, there are several differences you should take into account when determining the right permanent life insurance policy for you.
Whole life insurance is a type of permanent life insurance that is common and has a premium that will never change. It also includes a guaranteed interest rate and a guaranteed death benefit. Like Whole Life Insurance, Universal Life Insurance is designed to provide coverage throughout a person's lifetime. With universal life insurance, you can reduce or increase the death benefit. You may also be able to pay premiums when you want once the money is built up in the cash value and can be used to cover the cost of insurance charges.
Universal life insurance
Universal life is a permanent life insurance policy that combines elements of term life insurance with an option to build cash value. This type of permanent life insurance offers greater flexibility than whole life insurance. You pay a premium that gets split to cover the cost of insurance for the life insurance, and the remaining money is placed in the cash value which earns interest and grows generally tax-deferred over time. Universal life insurance also comes with flexible premiums meaning you have some power to adjust how much you put into the cash value part of your permanent life insurance policy and how much your premium payments are.
What are the benefits of universal life insurance?
Universal life insurance can provide lifetime protection, allows you to raise and lower your payments as you see fit, and your cash value generally isn't taxed as it grows.
Indexed universal life insurance
Indexed universal life insurance may be right for you if you're looking for a permanent life insurance policy that offers the flexibility of universal life and a cash value with higher growth potential.
How does indexed universal life insurance work?
Indexed universal life, or IUL, is universal life insurance that provides a death benefit to protect your loved ones after you pass on. However, it can also build cash value during your lifetime based on movements in a stock market index. With IUL, your premium payments are allocated to either a fixed account or an index account or a percentage of each (your choice). The fixed account earns interest at a set rate. The index account earns interest at a rate that reflects market performance (subject to a cap or a maximum interest rate that is used in the calculation of the index credit and participation rate for the product). However, you don't participate directly in the market—instead, indexes are used as indicators to help determine your interest rate. A zero percent floor protects you against negative market performance.
Guaranteed life insurance
If you don't qualify for another form of life insurance, but still want to pass down something to your loved ones, guaranteed life might be a good permanent life insurance policy option for you. Guaranteed Life Insurance requires a basic application, but there are no medical exam or health questions involved.
Premiums are paid monthly or annually, and the policy stays active until the end of your life. Some guaranteed life insurance requires you to hold your policy for at least two years before the death benefit is paid. If you pass away before the two years, your beneficiaries get the amount you've paid into the policy up until your death. The death benefit usually has a maximum limit of around $25,000. This permanent life insurance policy is a good choice for older folks who want to make sure their funeral costs and outstanding debts are covered when they die.
Contact a financial professional about permanent life insurance
If you want to know more about how permanent life insurance policy options can best fit your needs, make an appointment to discuss the pros, cons, and possibilities with a financial professional. To find a financial professional near you, visit our find an agent page.
---
B15-NA-11-20
REV 11/2020