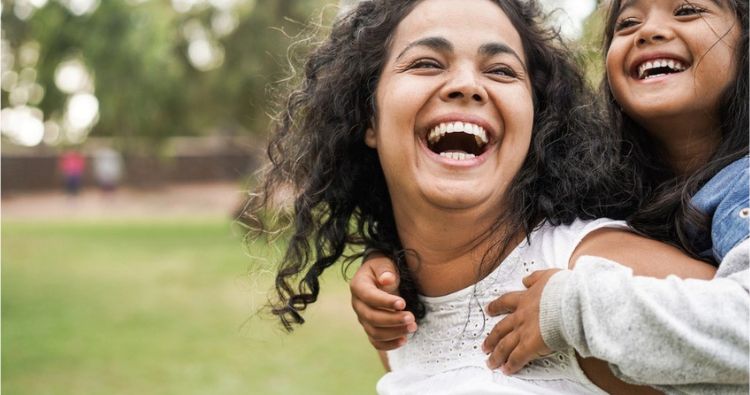 Is permanent life insurance right for me?
Monday 31 July 2023
| Reading Time: 6 minutes
Life insurance is a critical component of financial planning and can play an essential role in protecting your family's financial future. There are various coverage options with different benefits and features to help meet your needs. Here's a look at permanent life insurance, the different types of products available, and how to determine the right coverage for you.
What is permanent life insurance?
Permanent life insurance is the general term for life insurance policies that provide coverage for your lifetime. Unlike term life insurance which provides coverage for a specific period, permanent life insurance protects you for your entire life as long as premiums are paid. Many types of permanent life insurance also include a savings portion where you can build cash value over time. This cash value can then be accessed to help with various needs, like supplementing retirement, paying for college tuition or covering unexpected qualifying health event.
How does permanent life insurance work?
When you purchase a permanent life insurance policy, part of your premium goes toward maintaining the policy's death benefit, and another portion goes toward cash value in the policy. This cash value can then earn interest and grow tax-deferred, which means you do not pay taxes on any earnings as long as the policy remains active. To allow money to accumulate in the policy, there is often a waiting period after the purchase before borrowing is permitted. By protecting your loved ones with life insurance, your beneficiaries will receive a death benefit after your death to help pay funeral costs, replace lost income, or assist with medical bills or other expenses.
What are the pros and cons of permanent life insurance?
Permanent life insurance can offer lifelong coverage with the opportunity to grow cash value for your future needs. Should the unexpected happen, your beneficiaries will receive generally income tax-free funds that can provide financial protection for the future. You can access the cash value for a variety of other reasons such as potentially reducing income taxes at retirement, paying down or paying off a mortgage, or paying off debts like credit cards or student loans.
However, when choosing a life insurance policy, consider how much coverage you'll need for your family if something unfortunate happens to you. Permanent life insurance policies have significantly higher rates than term policies and may not fit into the budget of younger families or individuals with many expenses. If your family's financial needs are temporary, a term life insurance policy may be better. Plus, with most term policies, you can convert to a permanent policy later to keep your coverage in place.
What are the types of permanent life insurance?
When looking for the right permanent life insurance policy, several options exist. All permanent policies cover your entire life, but there are different types of policies with unique features.
Whole life insurance
Provides your loved ones with a death benefit that can help cover funeral costs and other final expenses. You pay a set premium amount that will not increase as you age or if you experience a change in your health status. The policy can build cash value at a guaranteed rate over the life of the policy.
Universal life insurance (UL)
This type of permanent life insurance can provide lifetime protection and offers greater flexibility than whole life insurance. Your premium is split between the insurance cost and the cash value account, earning interest generally tax-deferred over time. You may also be able to adjust your premium amounts or choose a payment schedule that works best for you. In addition, if you wish to build your cash value quicker, many UL policies allow you to pay more than the minimum for faster cash value accumulation.
Indexed universal life insurance (IUL)
Indexed universal life insurance may be right for you if you're looking for a permanent life insurance policy that offers the flexibility of universal life and a cash value with higher growth potential. You can choose for your premium payments to be allocated to a fixed account, an index account, or a percentage of each. The fixed account earns interest at a set rate, and the index account earns interest based on market performance (subject to a cap or maximum interest rate used in calculating the index credit and participation rate for the product). A zero percent floor protects you against negative market performance. The interest credited to an index account is based on the performance of the index and is not directly invested in the stock market.
Guaranteed issue life insurance
If you don't qualify for another form of life insurance but still want to protect your loved ones, guaranteed life might be a good permanent life insurance policy option. Guaranteed life insurance requires a basic application, but no medical exam or health questions exist.
Premiums are paid monthly or annually, and the policy stays active until the end of your life. Some guaranteed life insurance requires you to hold your policy for at least two years before paying the death benefit. If you pass away before the two years, your beneficiaries get the amount you've paid into the policy until your death. The death benefit usually has a maximum limit of around $25,000. This permanent life insurance policy is a good choice for older individuals who want to make sure their funeral costs and outstanding debts are covered.
How to choose a permanent life insurance policy
There are numerous life insurance policies to choose from, with permanent life insurance being an important option to consider. To help you understand the ins and out of each type of coverage and which policy would be a good fit for your needs, consider meeting with a financial professional who can offer you trusted guidance and expertise.
---
Neither North American Company for Life and Health Insurance® nor its agents give tax advice. Please advise your customers to consult with and rely on a qualified legal or tax advisor before entering into or paying additional premiums with respect to such arrangements.
The primary purpose of life insurance is to provide a death benefit to beneficiaries. Because of the uncertainty surrounding all funding options except savings, it is critical to encourage for you to make personal savings the cornerstone of your college funding program. However, even a well-conceived savings plan can be vulnerable. Should you die prematurely, your savings plan could come to an abrupt end. To protect against this unexpected event, life insurance may be the only vehicle that can help assure the completion of a funding plan. In addition to the financial protection aspect of insurance, the tax-deferred buildup of cash values can be part of your college savings plan. Generally, if the policy is not a Modified Endowment Contract then tax-free withdrawals can be made up to the contract's cost basis. Moreover, if the policy is not a Modified Endowment Contract, then loans in excess of the cost basis are also tax free as long as the policy remains in force.
Income and growth on accumulated cash values is generally taxable only upon withdrawal. Adverse tax consequences may result if withdrawals exceed premiums paid into the policy. Withdrawals or surrenders made during a Surrender Charge period will be subject to withdrawal charges, processing fees, or surrender charges, and may reduce the ultimate death benefit and cash value. Surrender charges vary by product, issue age, sex, underwriting class, and policy year.
Policy loans from life insurance policies generally are not subject to income tax, provided the contract is not a Modified Endowment Contract (MEC), as defined by Section 7702A of the Internal Revenue Code. A policy loan or withdrawal from a life insurance policy that is a MEC is taxable upon receipt to the extent cash value of the contract exceeds premium paid. Distributions from MECs are subject to federal income tax to the extent of the gain in the policy and taxable distributions are subject to a 10% additional tax prior to age 59½, with certain exceptions. Policy loans and withdrawals will reduce cash value and death benefit. Policy loans are subject to interest charges. Consult with and rely on your tax advisor or attorney on your specific situation.
Life insurance policies have terms under which the policy may be continued in effect or discontinued. Permanent life insurance requires monthly deductions to pay the policy's charges and expenses, some of which will increase as the insured gets older. These deductions may reduce the cash value of the policy. Current cost of insurance rates and current interest rates are not guaranteed. Therefore, the planned periodic premium may not be sufficient to carry the contract to maturity. For costs and complete details, refer to the policy or call or write North American Company for Life and Health Insurance, One Sammons Plaza, Sioux Falls, SD 57193. Telephone: 877-872-0757
The term financial professional is not intended to imply engagement in an advisory business in which compensation is not related to sales. Financial professionals that are insurance licensed will be paid a commission on the sale of an insurance product.
B2-NA-8-23